June 11th, 2018 by admin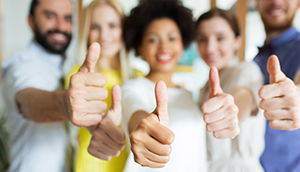 At JC Carpet & Upholstery Cleaning, we pride ourself on the hard work we do for our customers. We are always happy to have a customer leave a comment on our website about the work we have done for them. Good or bad we want to hear what you have to say about our work. The input you all provide allows us to continue providing you all quality service that you deserve. Here are some of the testimonials from our customers:
"George is always up front about costs, honest and trustworthy. Great business owner that delivers great service!"

Angie of Antioch
"Great service and very punctual, I have used them many times and they have never disappointed me."

Jim C of Antioch
"Fantastic customer service and great work. These guys are good."

Wendy of Vacaville
"I am in awe of how great my 15 year old carpet looks after a restoration cleaning. It even feels like a new carpet when stepping on it... I would definitely recommend JC Carpet and Upholstery cleaning. Technician was professional and personable."

Wendy of Vacaville
"This is the second time we have used JC once in our newly purchased home and then the home we're selling currently."

Darrell of Vacaville
If you would like to see more of our glowing testimonial from customers, you can see them here.
Posted in: About Us