May 14th, 2018 by admin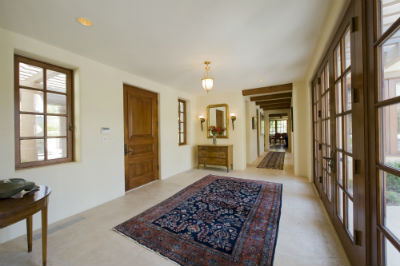 When you and your spouse got married you got a lot of amazing gifts from friends and family but one of the most important and most valuable gifts was a gorgeous, treasured oriental rug from your mother. You've had it in your home now for many years and have loved the luxury that's its brought to your home's design, but now you're beginning to think it might be time to get it cleaned. After all, you did the best you could to mop up that juice the little one spilled on it but you know you didn't get it all up, and your fur baby doesn't quite understand how to not relieve their tummy upset on the most luxurious item you own in your home.
Luckily at JC Carpet we specialize in restoring Oriental, Persian, and Wool area rugs. Whether your situation resembles the one we've just described, you've come across a treasure at an estate sale that you want to fix up before bringing into your home or for any other reason we are always happy to breath life back into your treasures. With our area rug restorations, we can either come to your home or office and clean your rug on-site or we can pick up your item, clean it up and make it look like new and then deliver it back to you.
It is always our goal to provide you with the service you deserve and to treat your valued items as if they were our own. We understand the importance of family, as we ourselves are family owned and operated, so if you are entrusting us with your family heirlooms you know we will be treating them with the utmost care. Contact us today to set up an appointment.
Posted in: Services