April 8th, 2018 by admin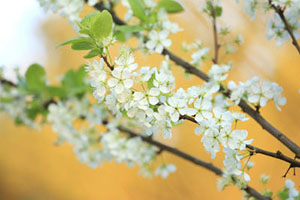 Springtime means the return of pesky allergies that can turn the most beautiful days of the year into the most miserable. We all know that when trees start blooming, our allergies can flare up and become unbearable, but did you know that your mattress and other household upholstery can contribute to allergy sufferers as well? Well imagine this: it's mid-April and the streets surrounding your home are full of big trees covered in beautiful white blooms. You decided to go for a walk with your family on the petal-strewn sidewalks and when you return home, not everyone remembers to take their shoes off right away. Later in the night you're walking around your home in your socks and decide to kick your feet up on the couch. Now any allergens that were brought in by your shoes earlier have been picked up by your socks and transferred to your couch. It's something that happens all the time and we don't give much thought to it.
However, if you're finding that as allergy season winds down you're still suffering the effects when you're home, or if you just can't seem to get a very restful night sleep, it might be time to consider getting your upholstery and mattresses professionally cleaned. At JC Carpets not only can we clean your mattresses and couches to get rid of seasonal allergens, but by having your items steam cleaned you can also rest easier knowing you've gotten rid of yucky things like invisible dust mites, dust, dead skin cells and even your nightly perspiration.
Learn more about how JC Carpets can help make your household a healthier place for the whole family!
Posted in: Services